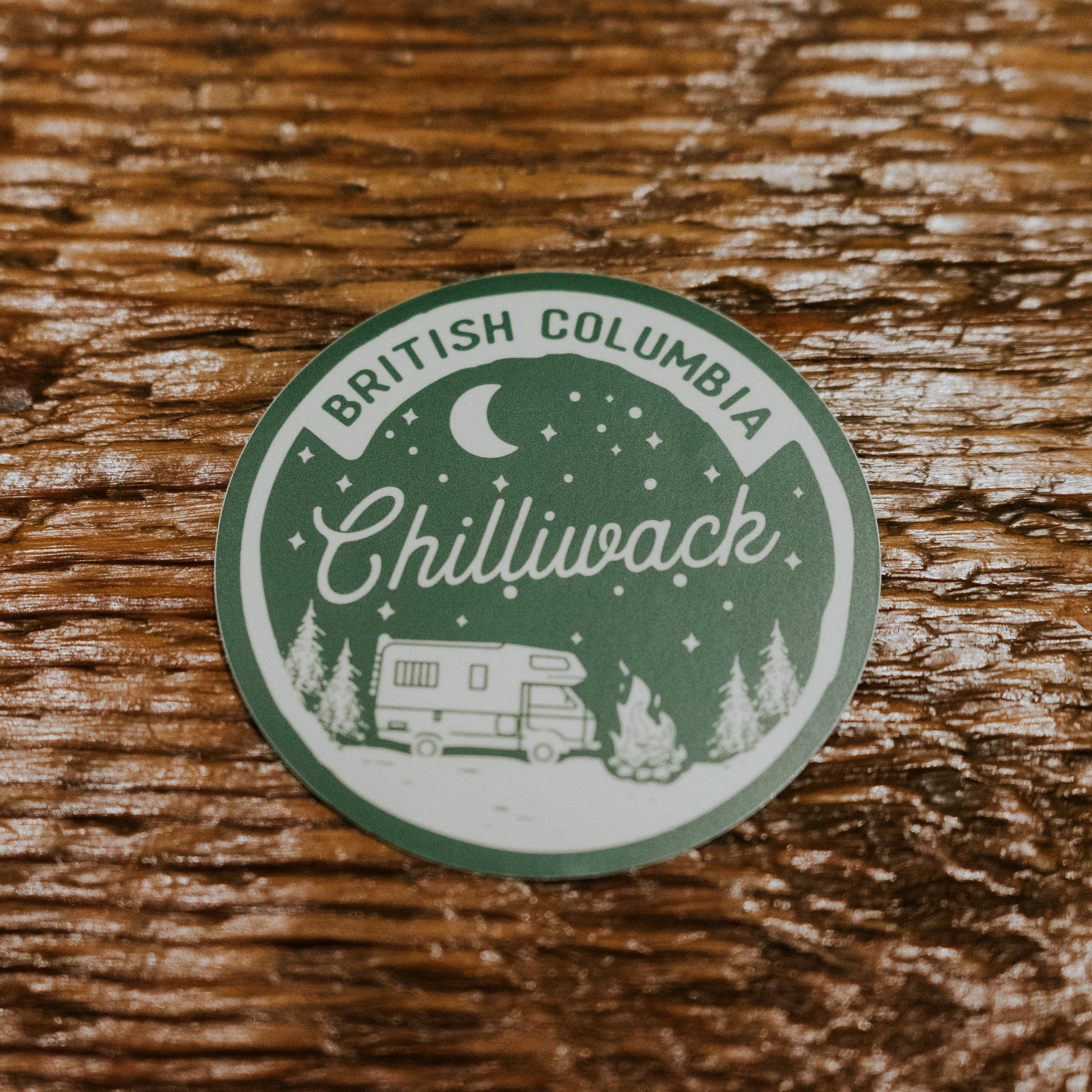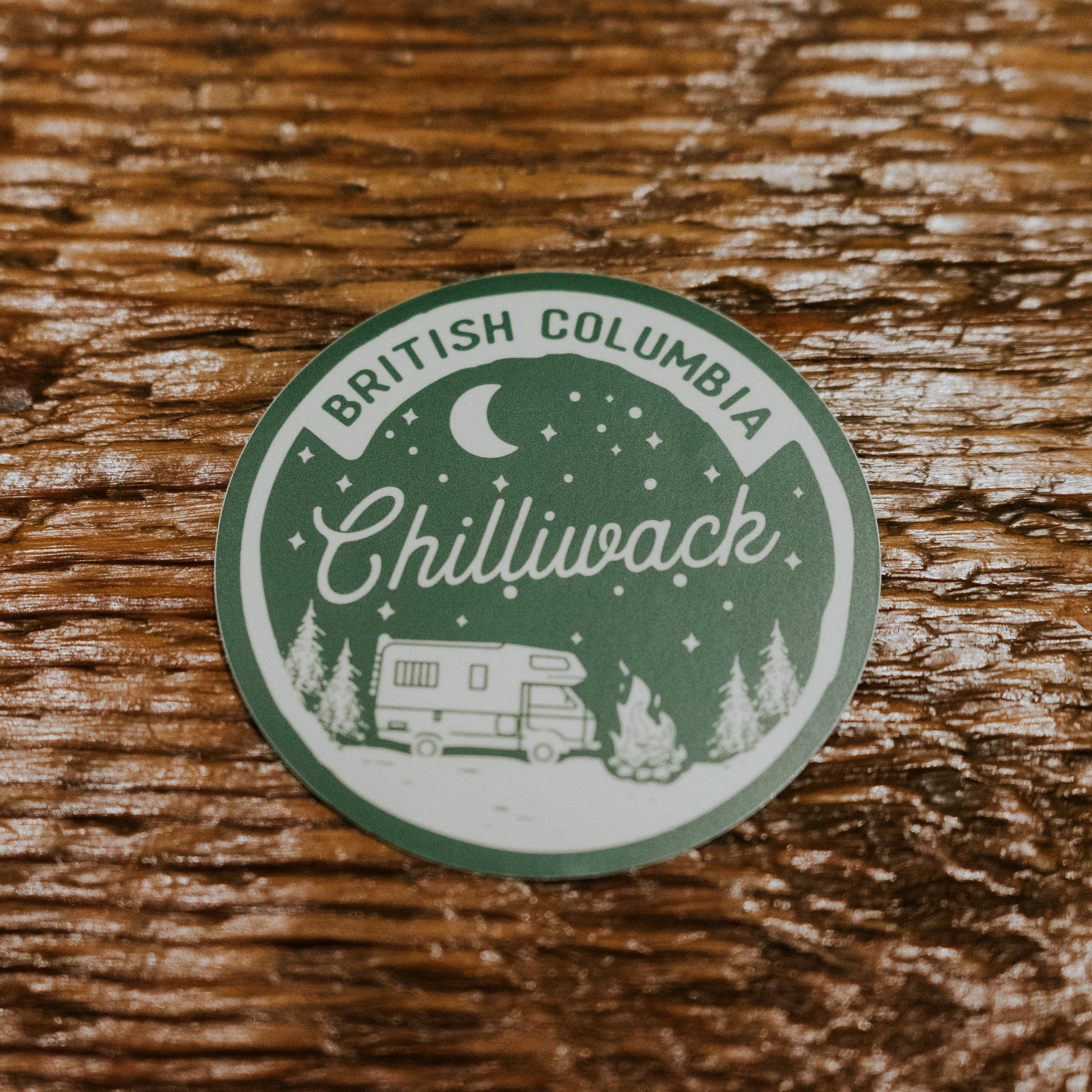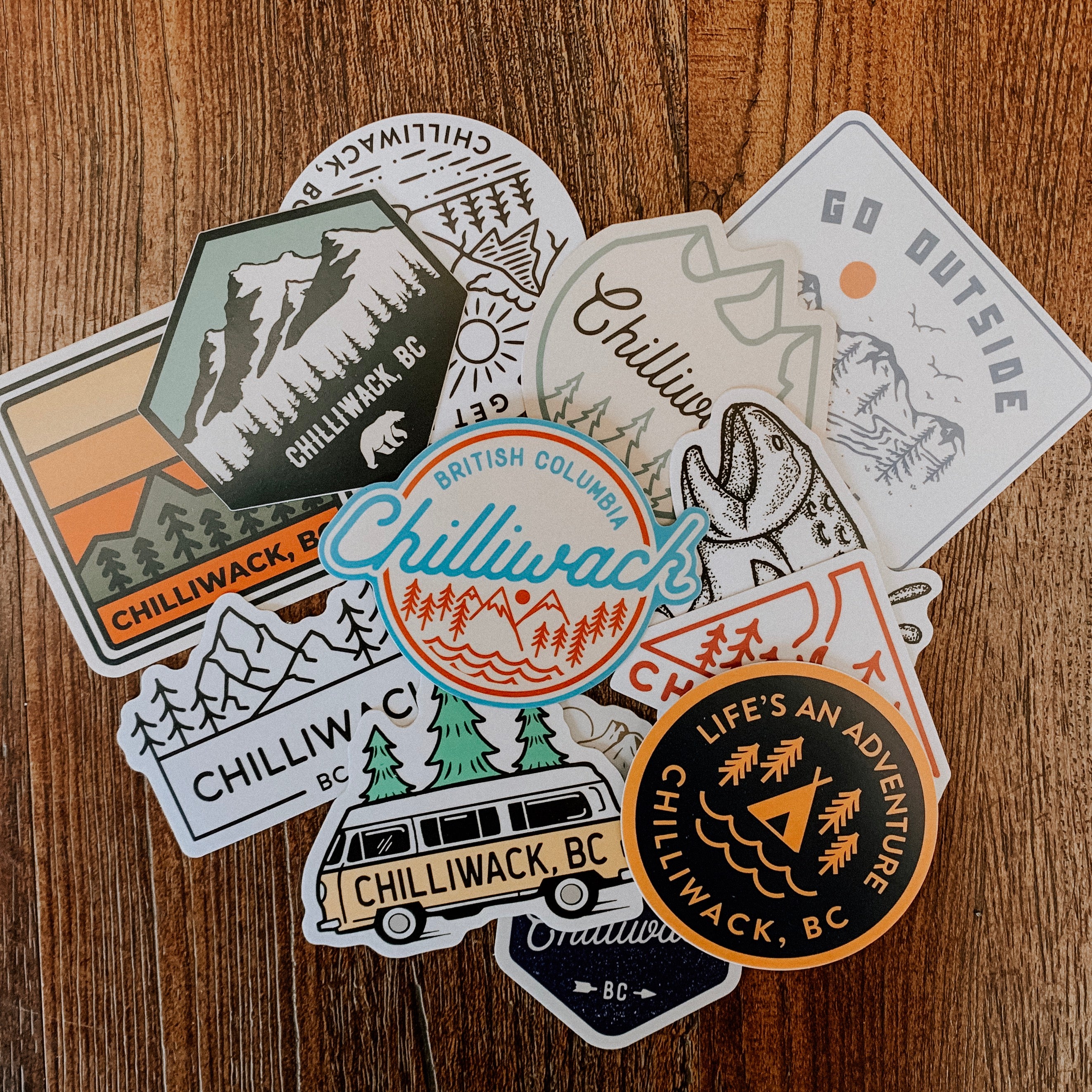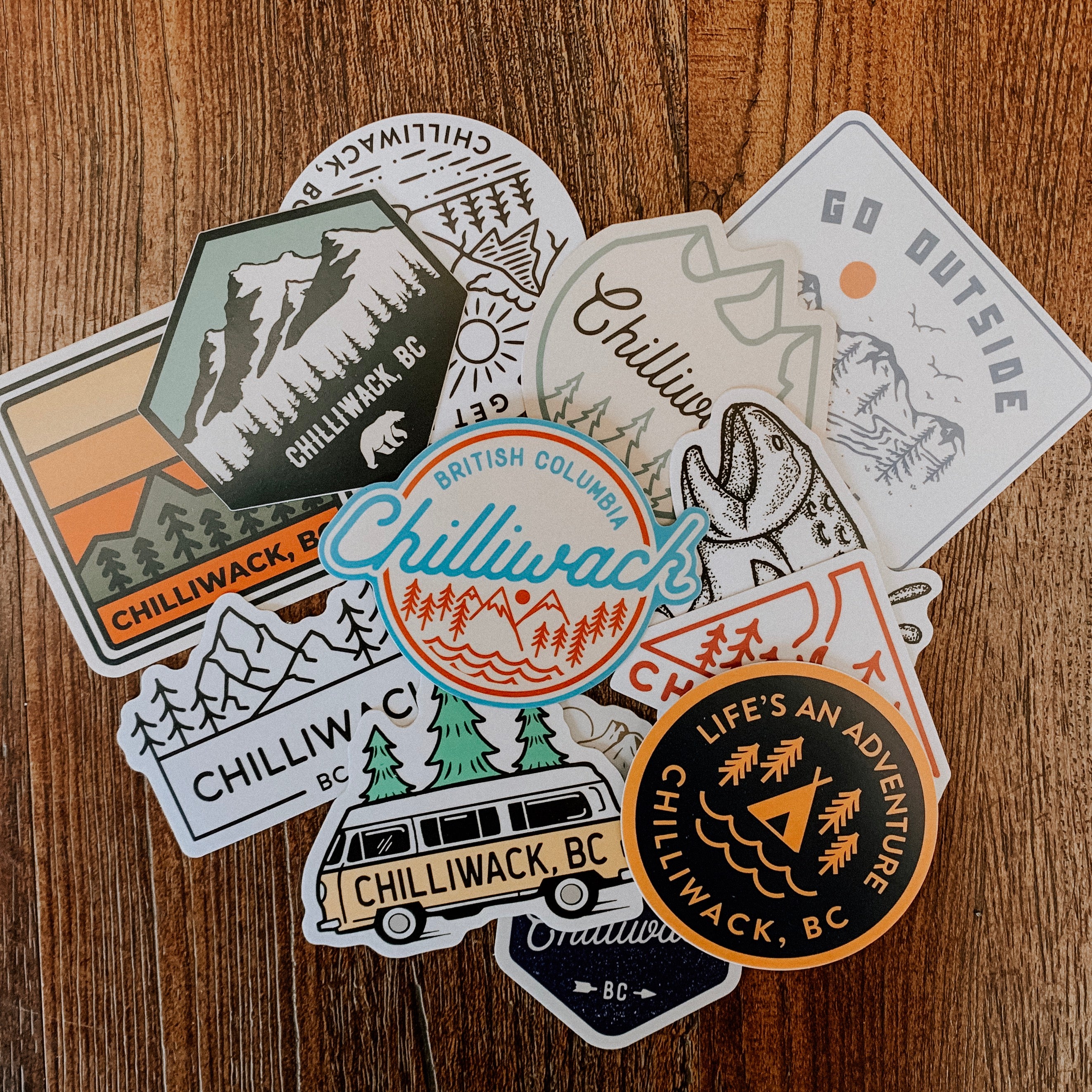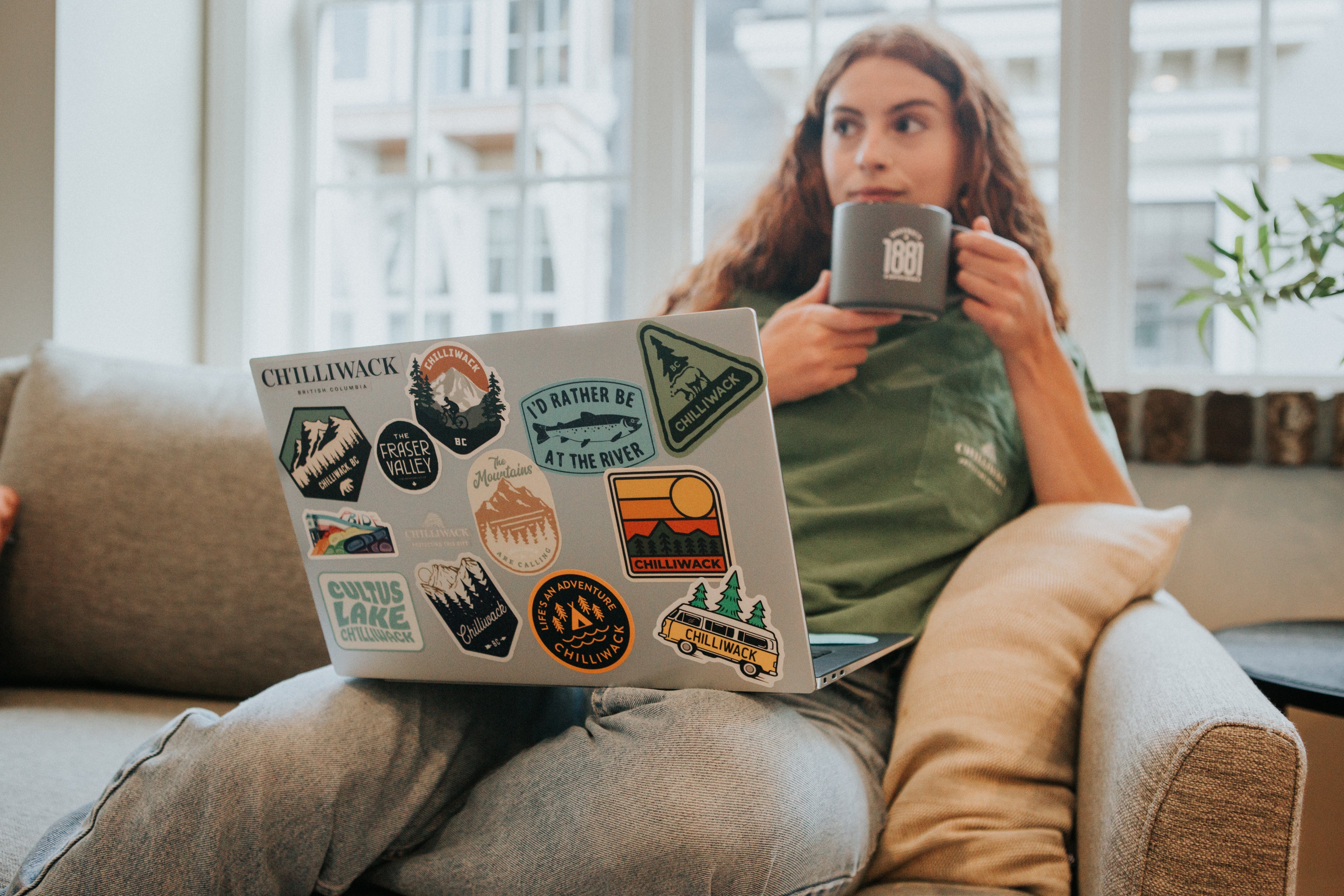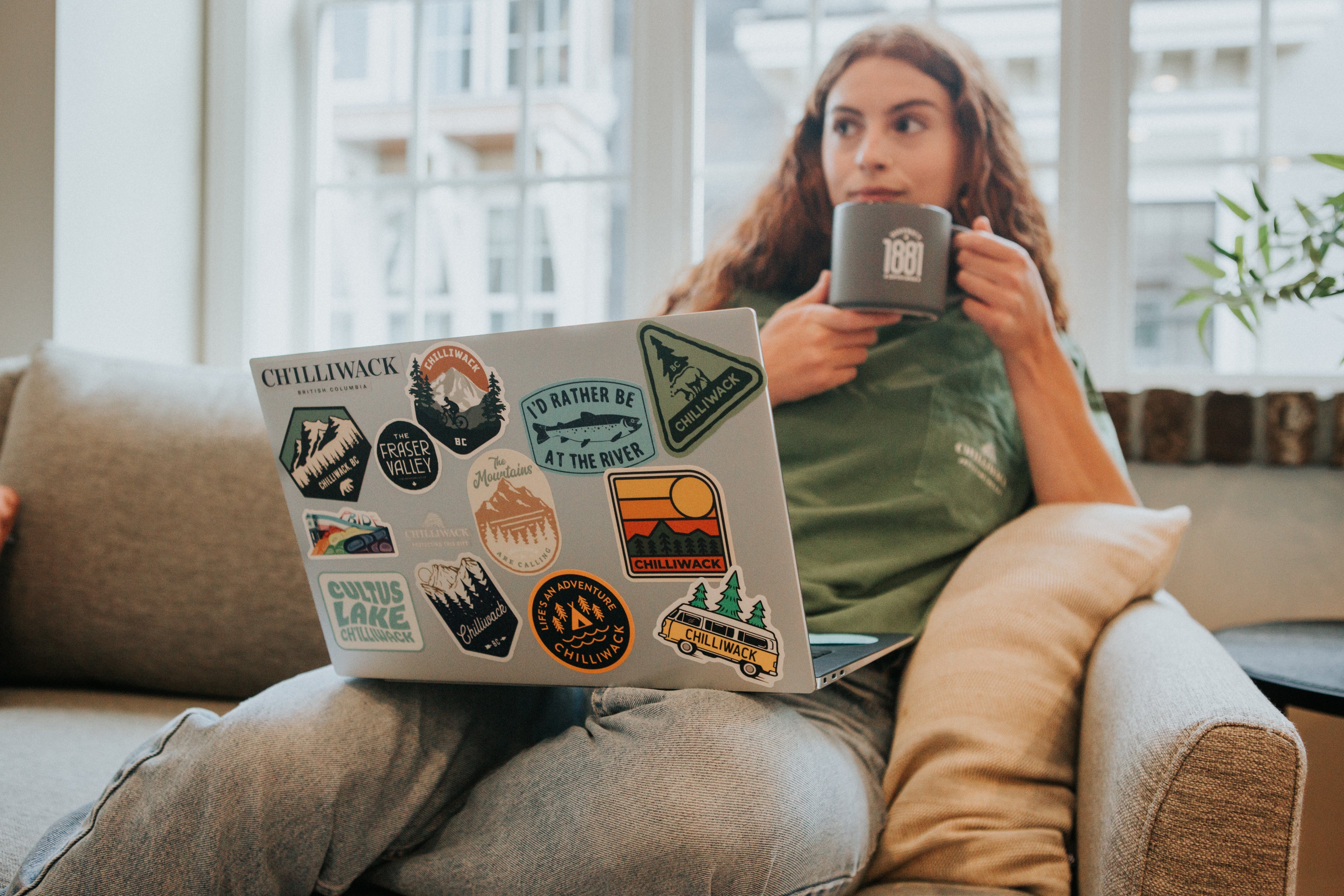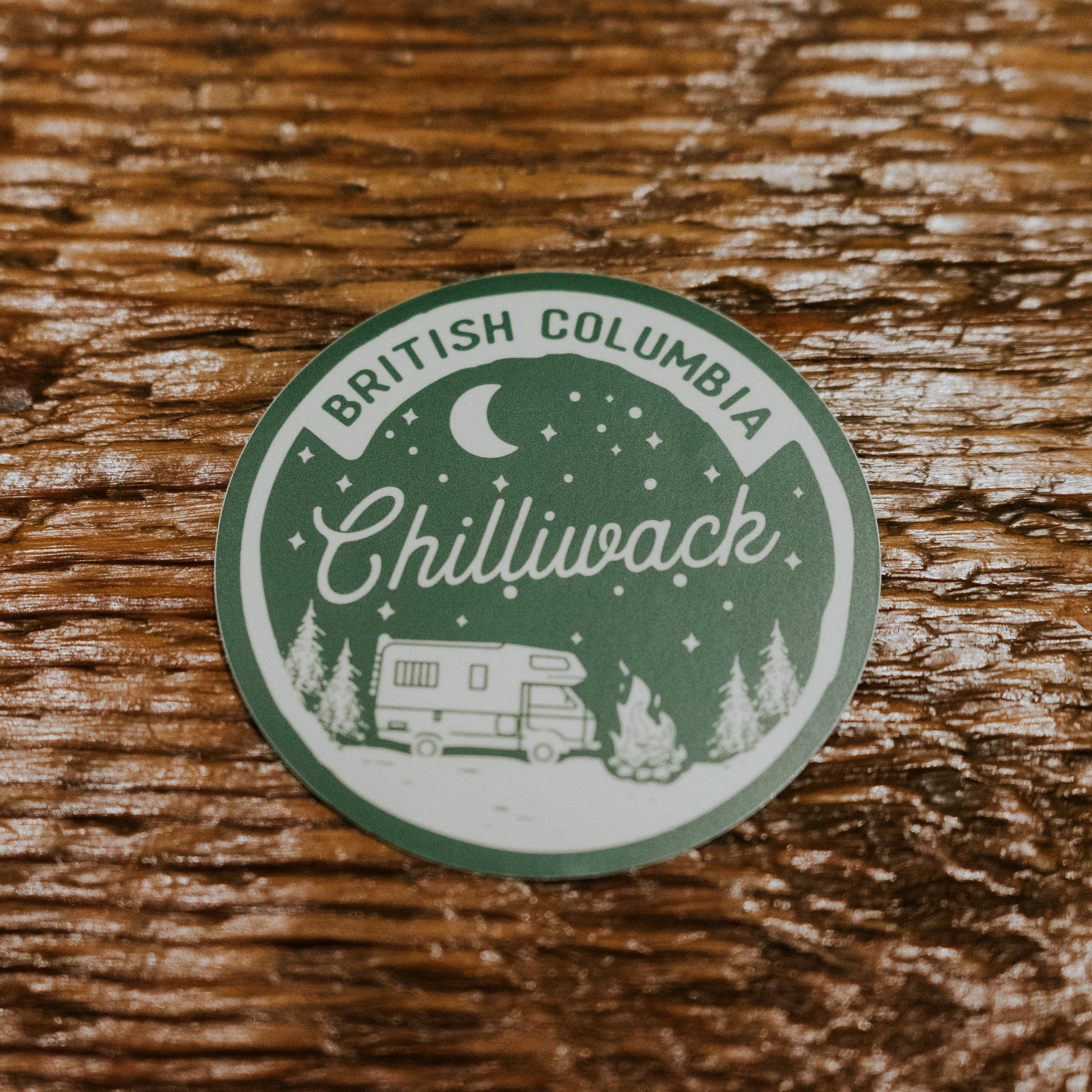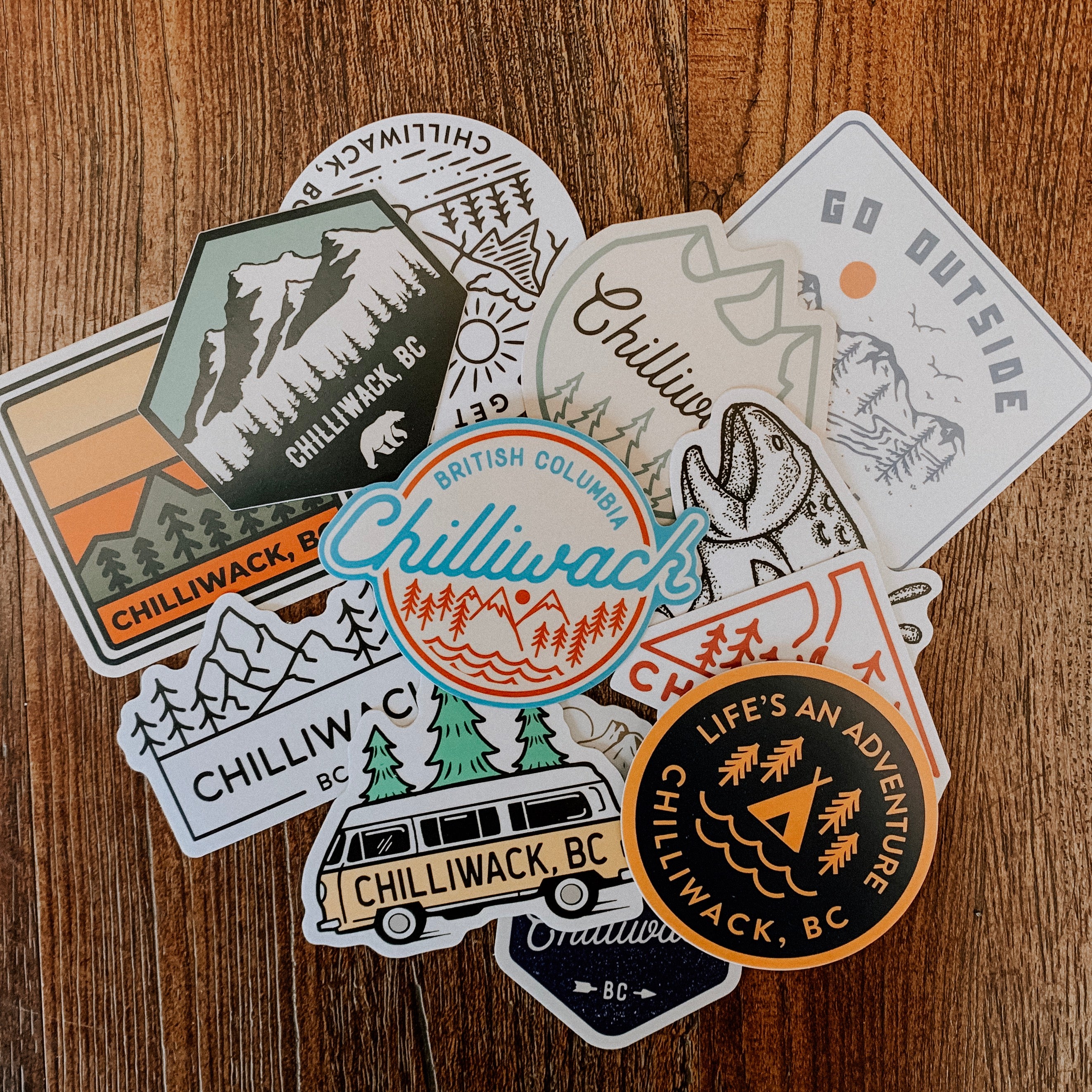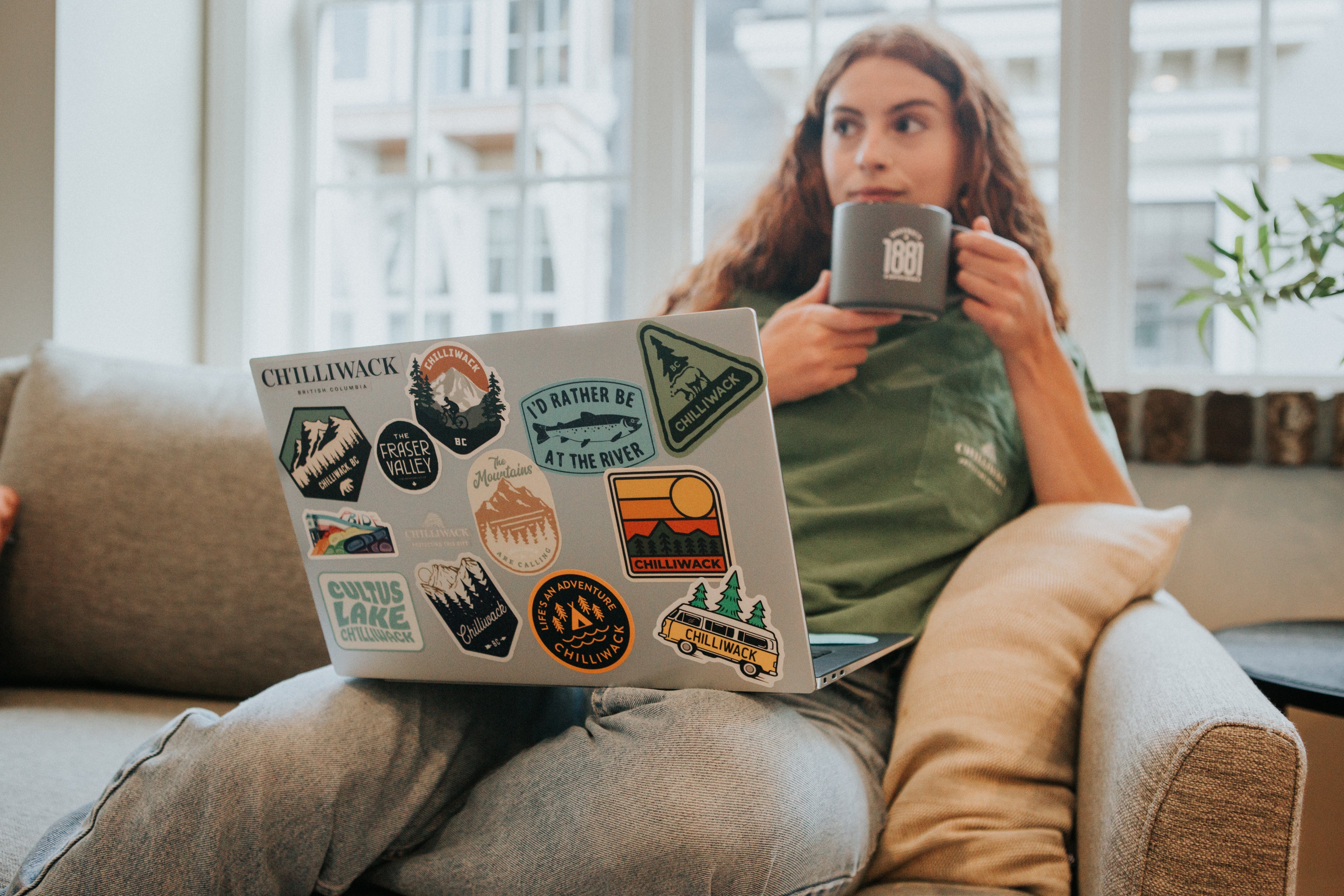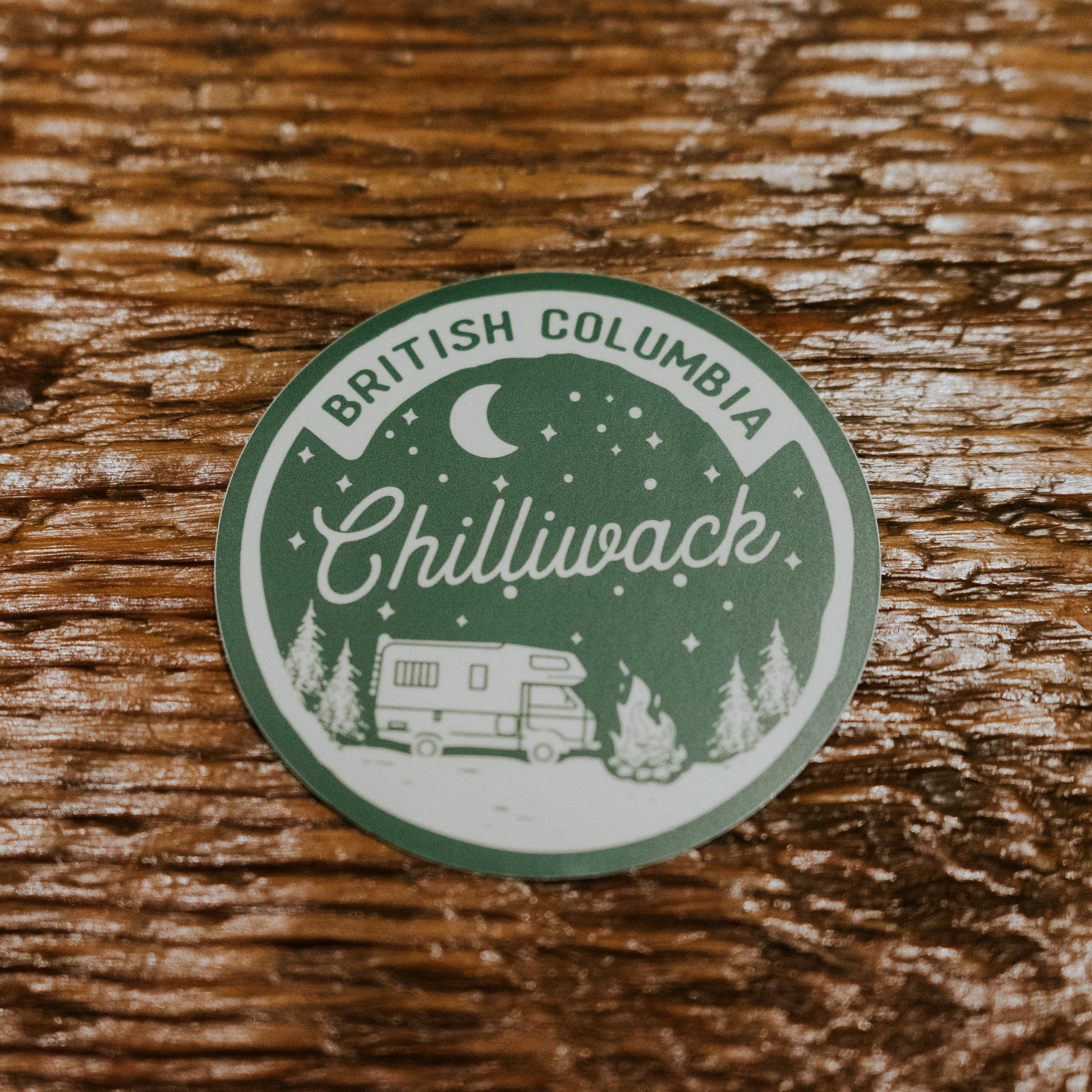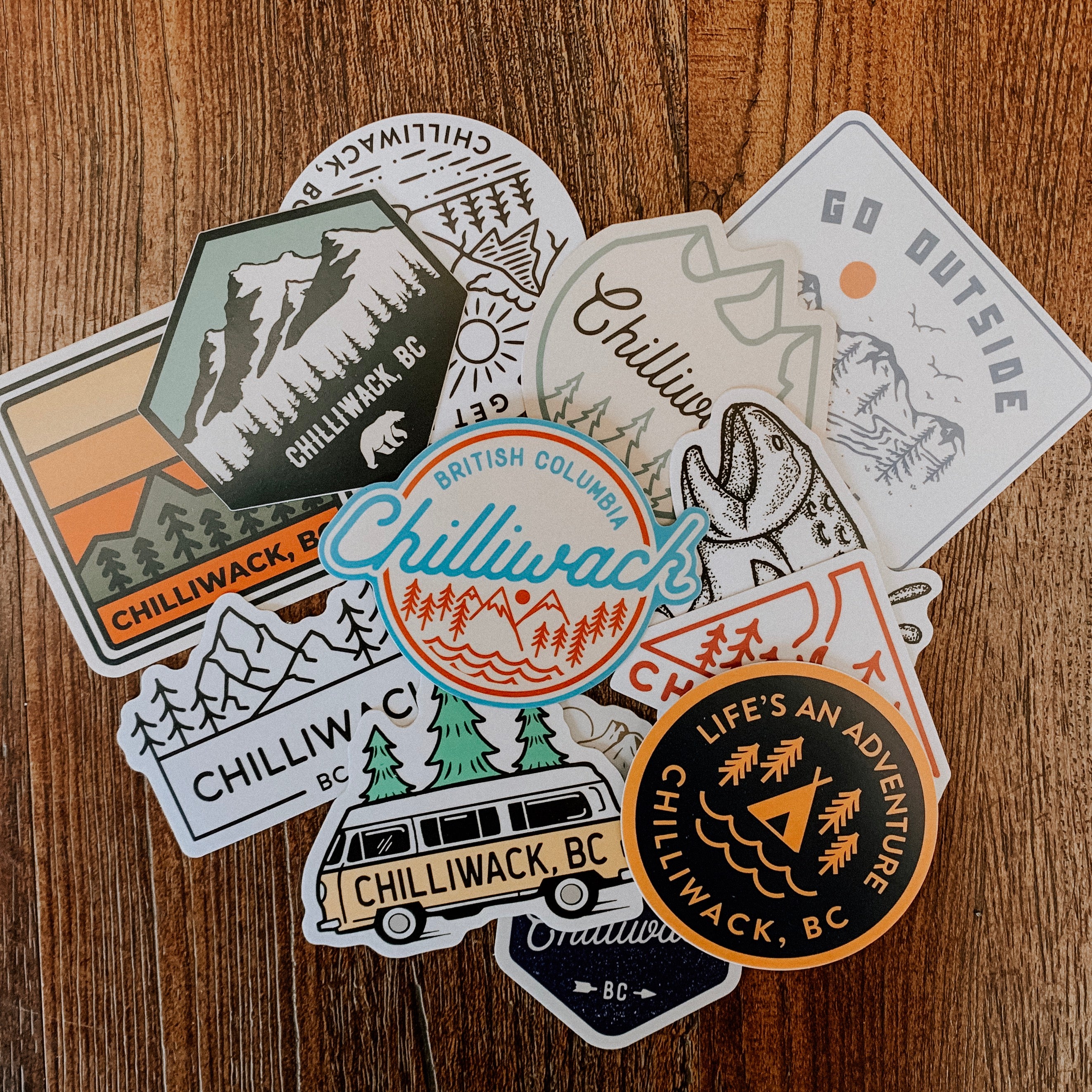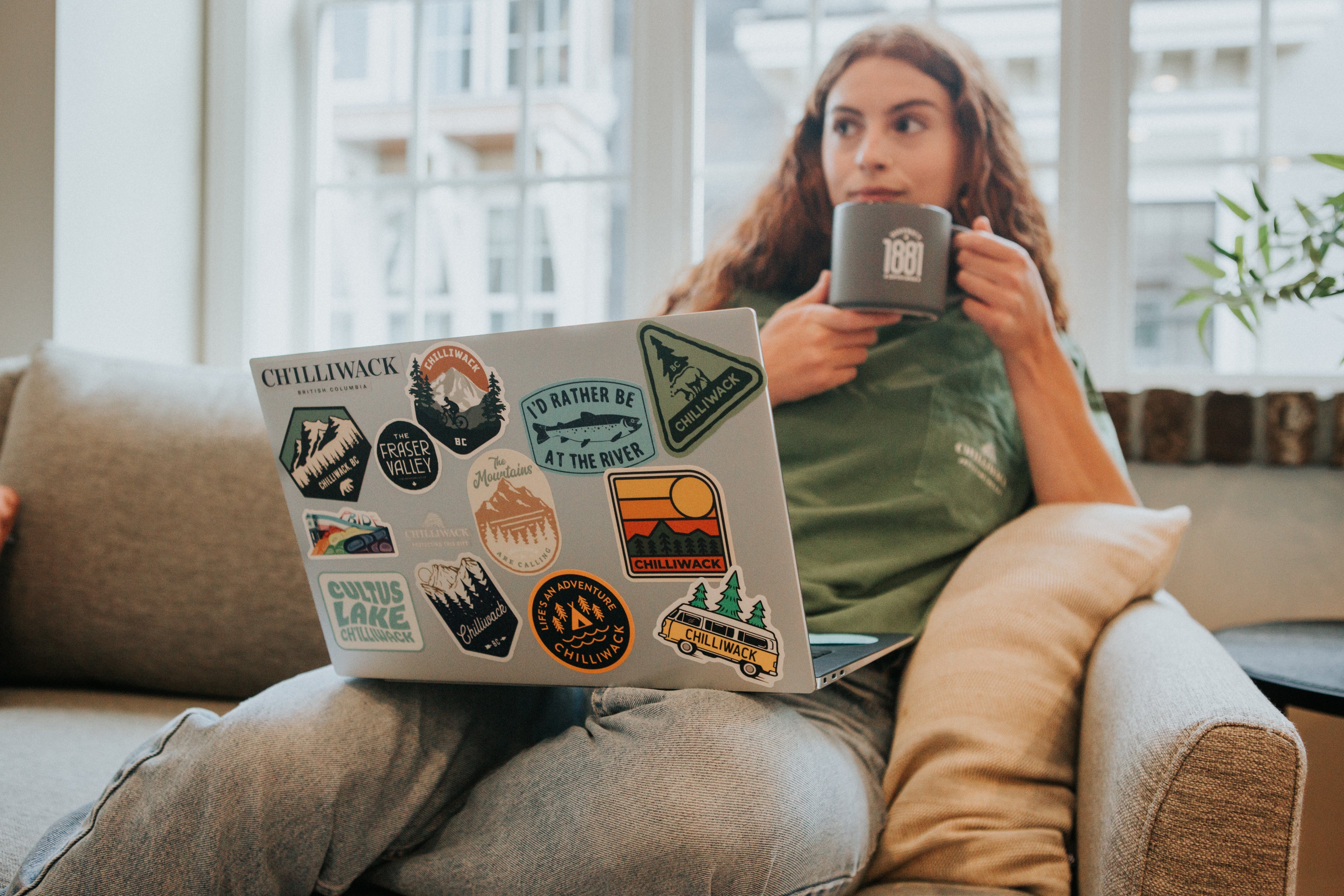 Green Camper Sticker
It's a sticker! You know what to do with it. 
Get ready for your next adventure with our Green Camper Sticker! Featuring a beautiful design of a camper van surrounded by stars and mountains, along with the words "Chilliwack, British Columbia," this circular weather-proof sticker is perfect for decorating your water bottle, laptop, or car. Show off your love for Chilliwack's natural beauty and outdoor adventures with this unique and eye-catching sticker.